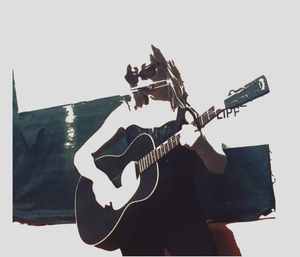 Elizabeth is an American actor, playwright, and singer/songwriter.  Her first solo play, I'm Not Finished...Yet,  ran in NYC, Dublin, Ireland, and at the Edinburgh Fringe Festival (produced by Academy Award-winning director Jim Sheridan) selling out audiences and receiving critical acclaim.   Her play, 222w23rdSt-a play with one-woman, premiered in New York City at Dixon Place. The May/June 2020 run of 222w23rdSt in New York City is on pause until further notice.     
In 2009 Elizabeth started busking on the streets of Dublin, Ireland after the suggestion by Dave Murphy, the godfather of the singer/songwriter movement in Ireland, to get over her fear of singing in public.  She has since played notable venues and music festivals in the US and abroad. Her album Seven was released in December 2018 by Jones Street Records.
Elizabeth studied acting with Uta Hagen and Wynn Handman. She is a member of Actors Equity Union, SAG/AFTRA, The Dramatist Guild,  BMI and The Music Workers Alliance.